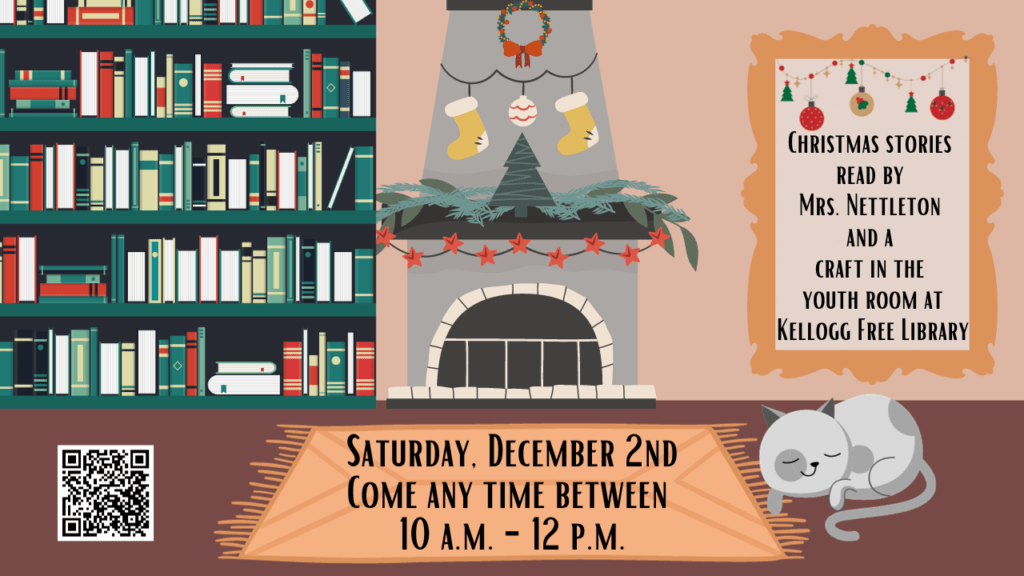 Saturday, December 2nd
Join us at the library any time between 10 a.m. and 12 p.m. for a Christmas story by the tree
and a craft in the Youth Room.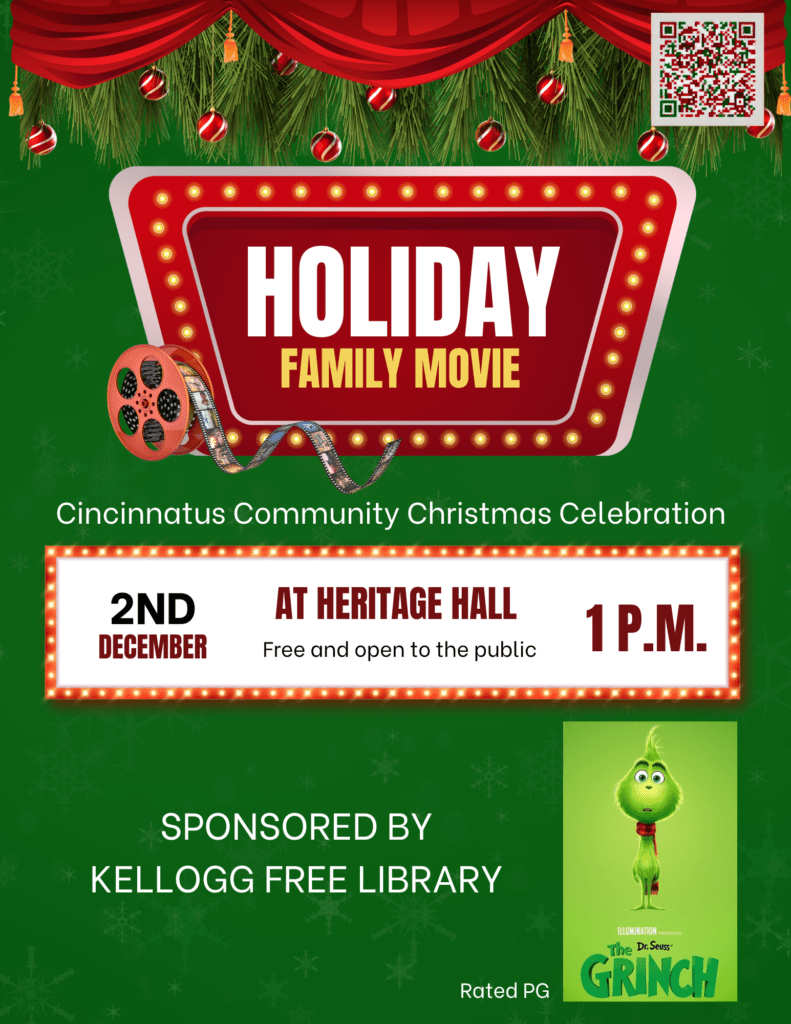 The Grinch will be showing at Heritage Hall at 1 p.m. – sponsored by Kellogg Free Library.
Join us for a free, family movie.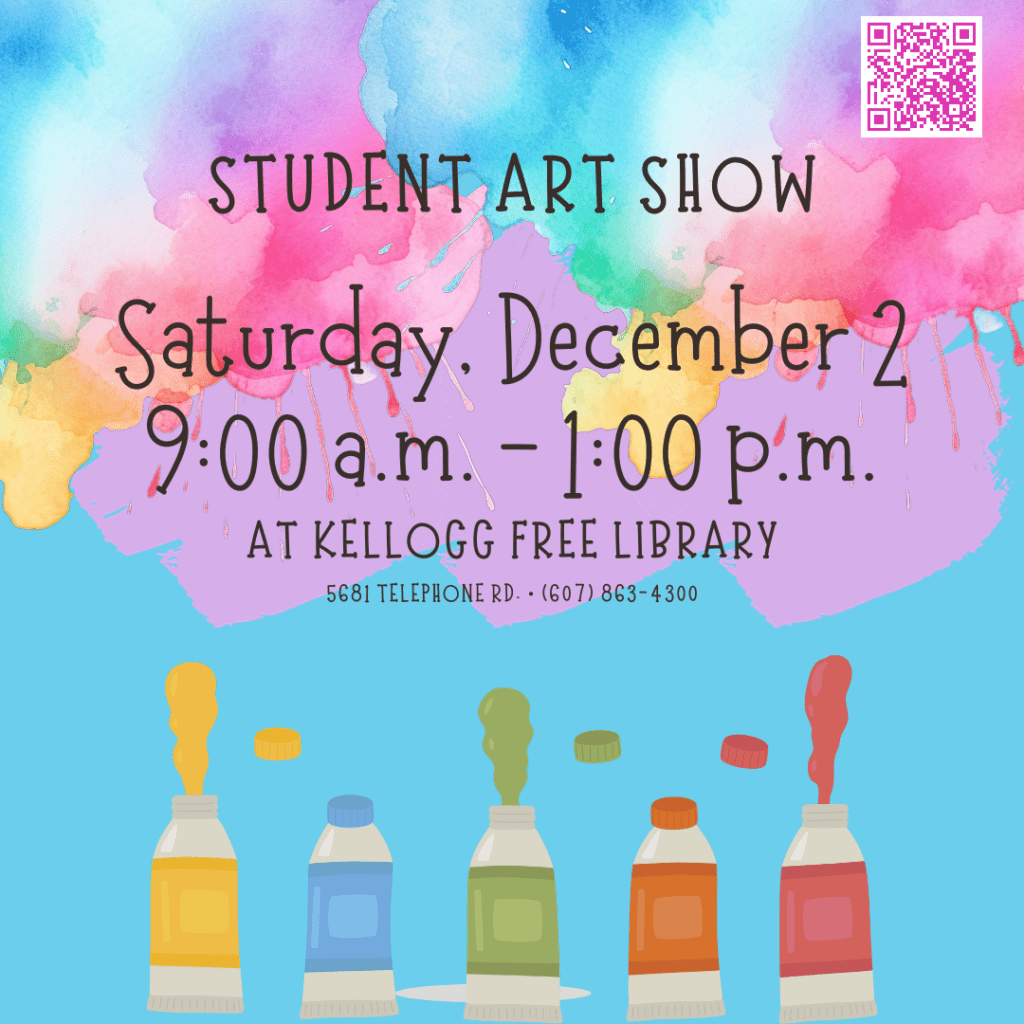 Staff
Director: Martha Nettleton
Children's Library Assistant: Tina Harvey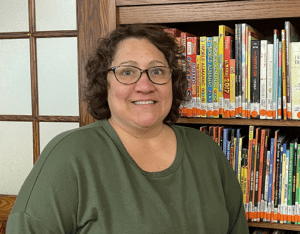 Library Program Aide: Jaymie Closson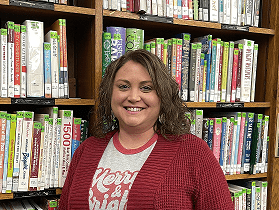 Hours
Hours effective January 2023
Monday: Closed
Tuesday: 1:00 p.m. – 7:00 p.m.
Wednesday: 1:00 p.m. – 5:00 p.m.
Thursday: 1:00 p.m. – 7:00 p.m.
Friday: 9:30 a.m. – 11:30 a.m. / 1:00 p.m. – 5:00 p.m.
Saturday: 9:00 a.m. – 1:00 p.m.
Sunday: Closed
Please check this page or call us at (607) 863-4300 for updates to hours, including for weather closings.
For updates to programs and closings, don't forget to like us on Facebook!